By Dallas Jones
IOWA CITY, IA – The University of Iowa announced Friday morning that Iowa men's basketball coach Fran McCaffery has entered health and safety protocols after testing positive for COVID-19.
McCaffery will miss Sunday's 3:30 p.m. home game versus Minnesota. There has been no other outbreaks in the program reported.
Assistant coach Billy Taylor will serve as acting head coach for the Hawkeyes in McCaffery's absence.
The Hawkeyes (14-7, 4-6) host the Minnesota Gophers (11-8, 2-8) on Sunday at 3:30pm CST.
Taylor joined the Hawkeye staff as an assistant coach after 18 years of collegiate coaching experience, including head coaching stints at Ball State, Lehigh, and Belmont Abbey. McCaffery coached Taylor as an assistant coach at Notre Dame (1992-95) and has been on the same staff as McCaffery on three different occasions.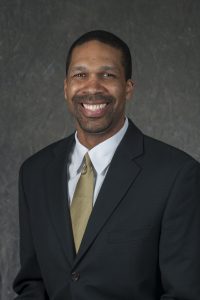 Taylor returned to Iowa City after serving as head coach at Division II Belmont Abbey the last three seasons (2017-19). He guided the Crusaders to a 23-8 record last season, a 13-win improvement from his first year on the Crusaders sidelines.
Taylor was head coach for six seasons (2007-13) at Ball State. During his tenure, the Cardinals finished either first or second in the Mid-American Conference (MAC) West Division three times and advanced to the MAC Tournament semifinals twice. Taylor coached nine all-conference selections and also mentored a MAC All-Freshman Team member five straight seasons.
Fran McCaffery, meanwhile, was tested for COVID after having shown symptoms Friday morning. He will be isolated for five days based on current protocol.
McCaffery was scheduled to have a press conference at 2 p.m. on Friday, but it was canceled.
Following Sunday's game against Minnesota, Iowa will play at Maryland next Thursday.
McCaffery is expected to return for the Maryland game if he clears protocol.
The current Iowa players will only be tested for COVID if any show symptoms.
Everybody associated with the Iowa men's basketball team has been double vaccinated and has received a COVID booster shot.
The news about Fran McCaffery is the latest in a hectic week for Iowa, whose game at Ohio State this past Thursday was postponed due to poor weather conditions.
Both schools are now working with the Big Ten Conference to reschedule the game.
Pat Harty contributed to this report