IOWA CITY, Iowa – The Iowa softball team held its annual media day event on Friday, and with the 2022 season opener just one week away.
Iowa has made steady progress under head coach Renee Gillispie, including finishing in fourth place in the Big Ten last season.
Here is a closer look at the 2022 Iowa softball team:
By Hawkeyesports.com
The University of Iowa softball team travels to Leesburg, Florida, to open the season at the Northern Lights and Southern Nights Invitational. The Hawkeyes open with  matchups against Eastern Kentucky and No. 24 Liberty next Friday in Leasburg, Florida. They face No. 19 Kentucky on Saturday and Pittsburgh on Sunday.
WATCH/FOLLOW LIVE
All four games will be streamed live via FloSoftball, a paid subscription service. Fans can follow along for live updates via Twitter @IowaSoftball.
ROSTER BREAKDOWN
Seven Hawkeyes hail from Iowa, seven from California, three from Indiana, two from Missouri, and one each from Kansas, Pennsylvania and Nebraska. The roster is comprised of nine freshmen, seven sophomores, three juniors and three seniors. There are 11 returning letterwinners and 11 newcomers.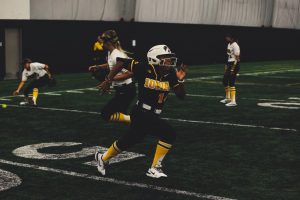 TRANSFERING IN
The Hawkeyes added two transfers for the 2022 season. Senior Breanna Vasquez comes to the Hawkeyes from Central Florida. Vasquez appeared in 51 games over three seasons for the Knights. Vasquez has a career 2.16 ERA and 19-11 record. Junior Sophia Maras comes to the Hawkeyes from DMACC after being named the 2021 NFCA Player of the Year. She led the NJCAA in six major offensive categories (including runs (105), hits (117), home runs (29), RBI (92), total bases (234), and walks (40)).
SCOUTING EKU
Head Coach Jane Worthington is the only head coach Eastern Kentucky softball has ever known, and is entering her 30th season. EKU ranked first in the Ohio Valley conference in total sacrifice flies and win/loss percentage in the 2021 season. Senior outfielder Sammi Miller ranked first in the conference in hits, on base percentage, and runs per game.
SCOUTING LIBERTY
Two-time Olympic gold medalist Dot Richardson enters her eighth season at the helm of Liberty softball. In 2021, Liberty ranked first in the ASUN conference in 15 categories (batting average, double plays, double plays per game, doubles, doubles per game, fielding percentage, hits, home runs per game, on base percentage, scoring, shutouts, slugging percentage, total runs, win/loss percentage, and walks). Junior outfielder Kara Canetto ranked first in hits for the conference and senior pitcher Emily Kirby ranked first in conference for strikeouts per seven innings.
SCOUTING KENTUCKY
Head coach Rachel Lawson is entering her 15th season at Kentucky and is the program's all-time winningest coach. In 2021, the Wildcats ranked second in the nation in hits and fifth in total runs. Senior Kayla Kowalik ranked third in the nation last season with a .495 batting average. Kowalik led the nation in hits (100) and ranked second in runs per game (1.3).
SCOUTING PITTSBURGH
Jodi Hermanek is entering her fourth season as the head coach of the Panthers. Junior EC Taylor returns after leading Pitt with 45 hits in 2021. Taylor ranked fourth in the ACC in stolen bases (27) and led the conference in stolen bases per game (0.63). Senior Abby Edwards returns after throwing 94.1 innings and recording 50 strikeouts in 2021.
PLAYING THE BEST
The Hawkeyes face 10 different teams that made the NCAA tournament in 2021. Eastern Kentucky, Liberty, Kentucky, South Dakota State, Wichita State, defending national champion Oklahoma, Minnesota, Iowa State, Northwestern, and Northern Iowa.
LOOKING AHEAD
Iowa was picked to finish 10th in the conference by D1 Softball. Denali Loecker was ranked 20th in the Big Ten preseason player rankings.
LOOKING BACK
The University of Iowa softball team played 44 games in 2021, finishing 26-18 and placing fourth in the Big Ten, its highest regular season conference finish since 2012. Then-freshman Denali Loecker led the Hawkeyes in batting average, slugging percentage, on base percentage, doubles and was tied for the lead in home runs.
PROGRAM RECORD IN 2021
Iowa won a program-record 26 conference games in 2021. The previous record was 22 wins in 1997.
EVERYDAY STARTER
The Hawkeyes return three players who started every game a season ago. Grace Banes, Nia Carter, and Riley Sheehy started all 44 games for Iowa.
B1G BATS ARE BACK
The Hawkeyes return 86 percent of their hits, 84 percent of their home runs, and 84 percent of their RBIs from 2021.
ALL-BIG TEN
The Hawkeyes return two players who received Big Ten Honors. Loecker was named second team All-Big Ten. Loecker and Brylee Klosterman were both named to the All-Freshman team.
HOME SWEET HOME
The Hawkeyes compiled a 10-6 record at Pearl Field in 2021. Under Renee Gillispie the Hawkeyes are 18-16 at home (since 2019).
TOUGH OUT
Junior Nia Carter returns for the Hawkeyes. In 2021, she ranked as the toughest batter to strikeout in the Big Ten (23.7 K Average). She ranked 38th in the country.
MOVE 'EM OVER  
Senior Riley Sheehy returns after being ranked 54th in the country and fourth in the Big Ten in sacrifice bunts per game (0.20) in 2021.
DON'T RUN ON THE HAWKS
The Hawkeyes tied for 11th in the country in 2021 with 17 runners caught stealing. They trailed only Rutgers and Boston College for most among power five schools. The Hawkeyes ranked first in the Big Ten with a stolen base allowed percentage of .685. Marissa Peek caught eight attempted base stealers.