By Pat Harty
IOWA CITY, Iowa – The 2020-21 sports calendar year for University of Iowa athletics is now over, and what an incredible journey is has been.
The year will standout for lots of reasons, not the least of which, of course, is that it occurred during a global pandemic that drastically changed how we live, and that has killed over 600,000 in the United States alone.
Fans, with exception to a few family members and staff members in Iowa's case, were prohibited from attending sporting events at all levels of competition for health reasons, so the year in athletics mostly played out on a television screen at home.
And that's unfortunate because this year ranks among the best in the history of the Iowa athletic department from a success standpoint, team and individually.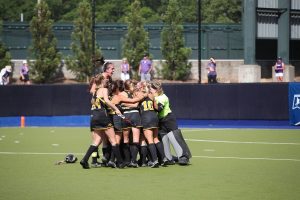 There have been recent years where Iowa has failed to win a Big Ten title in any sport, so to have won a national title in wrestling, Big Ten indoor and outdoor titles in men's track and field, a Big Ten Tournament title in soccer, a Big Ten regular-season title in women's gymnastics and 14 conference games in men's basketball during the 2020-21 sports calendar year is truly amazing.
The Iowa women's basketball team also advanced to the NCAA Sweet 16, and was led by freshman sensation Caitlin Clark, while the Iowa field hockey team was ranked among the top in the nation.
That's another thing that standouts about the 2020-21 sports calendar year for Iowa is the individual star power.
From Spencer Lee to Luka Garza to Daviyon Nixon to Alexa Noel to Jamal Britt to Trenton Wallace to Alex Schaake, Iowa's list of individual star power from the 2020-21 sports calendar year compares favorably with every school in the Big Ten.
Wallace was named a Collegiate Baseball second-team All-American on Monday, and was one of just two Big Ten players to earn All-America honors, along with Nebraska's Spencer Schwellenbach.
A sports calendar year that for a while looked to be in serious jeopardy due to the pandemic, instead has turned into one of the greatest years in school history.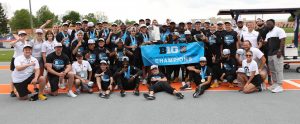 And credit goes to a lot of people, beginning with the student-athletes, whose lives were greatly impacted by the pandemic.
They mostly competed in empty arenas, took classes online, avoided large groups, and were tested for the coronavirus almost on a daily basis.
They never could let down their guard, and that's difficult under any circumstance, but to live that way as a college student had to be frustrating and depressing at times.
And yet, the Iowa-student athletes stayed the course, with help from their coaches and support staff.
There were some setbacks related to the virus, but most of them were caused by Iowa's opponents, including the Iowa football team's two postseason games against Michigan and Missouri both canceled due to health concerns at those two schools.
The Iowa men's basketball team also played all 20 of its conference games, and that by itself is a worthy accomplishment, considering how disruptive the pandemic was for men's basketball during the winter.
This was a job well done by everyone in Hawkeye athletics who made it happen.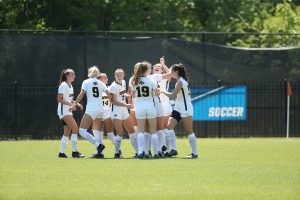 The Iowa coaches and support staff have reason to be proud for how they navigated through uncharted territory, and for how they protected the student-athletes on a daily basis.
This year also had its share of sadness caused by four sports being eliminated due to what UI officials say is budget shortfalls related to the pandemic.
This column isn't about whether Iowa made a fair decision, but my sympathy goes out to all of the student-athletes and coaches whose sports were eliminated with no advanced warning, and to their parents and other family members who are suffering with them.
I've corresponded with some of the parents and students-athletes from sports that were eliminated, and you could feel the pain and overwhelming sadness in their voices, and in some cases, the anger in their voices.
So no, the 2020-21 sports calendar year wasn't without some valleys and controversy.
But you can recognize that, while also recognizing a job well done by a lot of people under tough and unusual circumstances.