By Pat Harty
IOWA CITY, Iowa – Since posting on Twitter that Beth Goetz would appear to be a serious and worthy candidate to replace Gary Barta as the Iowa Athletic Director, I've been accused of settling and for not trying to hit a home run whatever that means.
To consider Goetz a serious and worthy candidate isn't the same as endorsing her.
I haven't endorsed anybody for the job, but to hire somebody with Goetz's experience and track record would hardly seem to be settling.
Now if you're holding out for Bob Stoops, or for some other home run hire, then maybe hiring Goetz would be settling.
But you also should be realistic.
Beth Goetz was named Deputy Director of Athletics and Chief Operating Officer (COO) at the University of Iowa on Sept. 7, 2022.
She was hired to replace the retiring Barbara Burke, but shortly after Goetz started her new job at the University of Iowa, I started hearing a lot of chatter saying Goetz was also being groomed to replace Barta, probably sooner than later.
I'm not ready to predict that will happen. But it's out there, and I'm not the only Iowa media member that has been told about that possible scenario.
Her bio on Hawkeyesports.com reads as followed:
Goetz came to Iowa from Ball State, which won 10 Mid-American Conference championships during the time she served as athletics director, including seven during the 2021-22 athletics campaign, the most since 1999-2000.
Goetz also guided Ball State to strong marks in the Reese and Jacoby Trophy standings, which honors the top men's and women's athletics programs in the MAC, respectively. The Cardinals placed third in the Reese Trophy standings in 2021-22, their best finish since taking second in 2013.
In addition to her previous role as an administrator, Goetz has been selected for national leadership duties. Goetz was named vice chair of the NCAA Division I Women's Basketball Committee prior to 2021-22 and is serving as chair in 2022-23. She was named by Women Leaders in College Sports as the 2022 NCAA Division I FBS Nike Executive of the Year.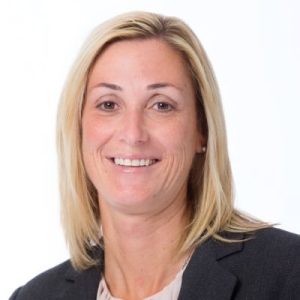 Goetz was recognized by the Indianapolis Business Journal (IBJ) as one of the publication's 2021 Women of Influence, as Ball State student-athletes reached unprecedented in the classroom. Ball State Athletics earned its highest-ever Academic Progress Rate (APR) with a score of 992 in 2020-21, besting the previous mark of 991 accomplished in 2018-19.
Goetz was also the chief operating officer/senior woman administrator at the University of Connecticut from 2016-18. She was the associate athletics director at Butler University from 2008-13 following a 13-year stint at the University of Missouri-St. Louis, where she was an assistant women's soccer coach (1996), head women's soccer coach (1997-2008) and assistant athletics director/senior woman administrator (2001-08).
Goetz was inducted into the UMSL Sports Hall of Fame in 2014.
So, to suggest that Goetz isn't qualified to be the head Hawk is just silly.
Her climb up the sports administration ladder has tested her in all sorts of ways, and that would help to prepare her for the Iowa job.
But again, I'm not endorsing Goetz at this point. I'm just pointing out what she has accomplished and why Iowa hired her in the first place.
The Iowa Athletic Director job is attractive for lots of reasons, from having a million-dollar salary to running a department that is highly competitive and financially stable to being a member of arguably the first or second most powerful and influential conference in college athletics.
There is a reason why Iowa has only had three athletic directors since 1970.
It's a good gig, in a good conference, with good pay, and you get to live in a good community.
And yes, there is a downside right now to Hawkeye athletics that is caused mostly by too many costly and embarrassing lawsuits that have ended with settlements, the most recent being a racial discrimination lawsuit against the Iowa football program that ended with Iowa agreeing to pay more than $4 million to settle.
It remains to be seen if I will endorse anybody for the job.
Goetz would seem more than qualified, but her appeal will also depend on who else wants the job.
Kansas State Athletic Director Gene Taylor might also be a candidate, considering what he has accomplished at the Big 12 school, and with his ties to the Iowa Athletic Department as a former deputy athletics director under Barta.
Taylor was also highly successful as the athletic director at North Dakota State before moving to Iowa in 2014.
Taylor is more than qualified for the Iowa job, but he is also 65 years old as was pointed out to me shortly after I had suggested on Twitter that Taylor could be a candidate.
And while age could be a factor with Taylor, the leader of the free world is 80, while the leading Presidential candidate from the Republican party is 76.
So, maybe 65 is the new 45.
There should be plenty of worthy candidates for the job.
What if say, Merton Hanks was interested in the job?
I haven't heard that, and he might have no interest in the job. But Hanks came to mind when brainstorming for candidates.
The former Iowa and NFL star defensive back is currently a Senior Associate Commissioner for the Pac-12 Conference
Hanks also previously served as the assistant director of operations for the National Football League, and then the NFL Vice President of Operations in charge of player conduct.
All that experience as a sports executive combined with Hanks' Hawkeye legacy makes him more than qualified, or so it would seem.
The person that ultimately gets hired to replace Barta will almost certainly hire the next football coach, and maybe the next men's and women's basketball coaches.
It's always a big deal when Iowa hires a new athletic director because it will have a far-reaching impact, good and bad.
It might ultimately come down to who wants it, and who fits the best under the current circumstances.
Barbara Wilson was hired as the 22nd president of the University of Iowa in July 2021, so the landscape has changed, but it's hard to say how her presence will impact sports hires of this magnitude.
This is different than hiring a head coach because there is no athletic director to lead that process.