By Pat Harty
IOWA CITY, Iowa – I've written far too much about death recently as the past three weeks have been a terrible reminder of just how fragile life can be.
The latest reminder came with the death of former Iowa offensive lineman Cody Ince this past Saturday in his home state of Wisconsin.
He was just 23 years old and was engaged to get married.
No cause of death was listed in his obituary.
Ince's future, even without football, looked so bright and promising, but now there is no future for Cody Ince, and that's just cruel.
His death comes on the heels of two more deaths that rocked the Hawkeye community as veteran Quad City Times reporter Steve Batterson passed away on June 27th from a sudden illness, while Randy Larson, an Iowa City lawyer and restaurant owner, and a huge Hawkeye basketball fan and supporter, died this past Saturday after a long struggle with health issues.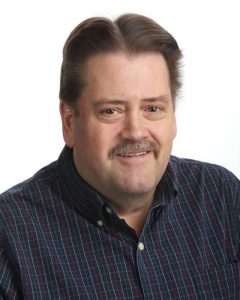 Batterson was 61 years old, and Larson was 67.
That's a lot of years compared to Ince's short life, but all three left us far too soon, and with so much still to give.
"People kind of take for granted the opportunity that we have and things like this kind of humble you," Iowa center Logan Jones said Tuesday. "Don't take for granted every day you have because you never know when it's going to be your last.
"I don't know what happened, but it really just brings you back down and makes you appreciate the things you have."
Jones was among a select number of Iowa football players that met with the media on Tuesday to discuss the upcoming season.
Senior defensive end Joe Evans understandably was shocked when he first heard about Ince's passing on Sunday.
"Just for him to pass away at such a young age, my immediate thought is just thinking about, obviously, him and the memories that I have with him, and then just thinking about his family, his fiancé, all the condolences to them," Evans said. "It's just such a sad situation. I just hope they're doing okay."
The linemen on the Iowa football team, both offense and defense, share a bond that is strengthened from the time they spend battling and competing in the trenches.
Evans and Ince used to battle in the trenches and with that came a mutual respect and admiration.
"Just an All-America kid," Evans said of Ince, who competed in 29 games as an offensive lineman for the Hawkeyes, including playing in 10 games with four starts as a junior in 2021. "Just one of the nicest kids I've ever been around.
"He loved hunting. He loved fishing."
Evans will now cling to his memories of Ince to help with the grieving process.
Evans shared a story about Ince's kindness on Tuesday.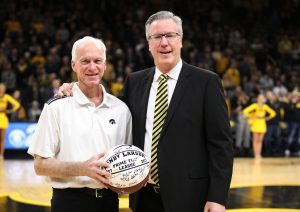 "He came up to me and decided to invite me over, he was making some brisket and the best brisket that I've ever had, really," Evans said. "Just how nice he was. I remember asking if I could help buy anything and he was just adamant, I'm not having you pay for anything.
"Just an All-America kid. I'm going to miss him a lot."
Iowa head coach Kirk Ferentz released a statement on Tuesday, and you tell from the words in his statement that Ferentz was struggling with Ince's sudden passing.
"I am incredibly sad to hear about Cody Ince's sudden passing. Cody was a tremendous young man, valued teammate, and contributor to our program. He loved football, fishing and hunting, and believed in the importance of family and friendships. Cody was just beginning this next chapter of his life and was about to be married. Mary and I are heartbroken for his fiancée, his family and all his friends who knew and loved him. All of us in the football program – his coaches and teammates – are mourning his loss." 
Ince's Hawkeye career was interrupted by multiple injuries that ultimately caused him to quit playing football.
Ince was an honorable mention all-conference honoree by league coaches and media after playing in eight games, including starting the final six contests, as a sophomore. He saw action in 11 games as a redshirt freshman. Ince was an Academic All-Big Ten honoree and earned spring semester Dean's List recognition in 202.
Ince had achieved a lot with football, rising to a level that very few ever come close to reaching.
But Ince had also moved on with his life and was preparing to be a husband.
One can only imagine what his fiancé must be thinking as she now faces a future without her soul mate and life-time companion.
They had so much in front of them, a wedding, a honeymoon, and the happiness in knowing that each would be there for the other.
Sadly, Ince's fiancé now faces an uncertain future.
Ince is survived by his fiancé, Olivia Tucker, his mother and father, Tammy and Marty Ince, his sister, Carly Ince, his maternal grandmother, Lola Royer, his paternal grandmother, Betty Ince, and many more.
Ince's family is holding a visitation and Celebration of Life on Saturday, July 22. The family is also asking for donations to the University of Iowa Children's Hospital in Cody's name in lieu of flowers.
In the wake of these three deaths, it's hard to see anything positive, but you still try as a coping mechanism.
I only interviewed Ince one or two times as a Hawkeye and remember very little about what was said.
But on the way home from interviewing the Iowa players on Tuesday, I pictured Ince being interviewed by Batterson in heaven.
And that gave me reason to smile, though just briefly.